The fun, fervour, and happy tides of the cultural extravaganza of Durga Puja have started reverberating all over India. The grandeur of the festivities are specifically high in the state of West Bengal as the people are prepared to immerse themselves in the gala of delectable food, pandal hoping, and adorning maa in all her festive glory.
As they gear up for the annual celebration, ABP Ananda is all-set to capture the spirit of festivities with its special programming initiatives. The channel's three key properties – Sharad Ananda, Parae Serar Lodai & Surokshar Puroskar have something special in store for viewers and marketers alike.
The programming is a perfect blend of Pujo elements and highly-engrossing brand integrations. These properties have created exciting opportunities for brands to be involved in the channel's content, in a meaningful way.
This year's ABP Ananda Sharad Ananda edition is presented by SRMB TMT, ABP Weddings, Ajanta Shoes, Dear Lottery, Parimal  Agarbatti & Havells, powered by RR Kabel, co-powered by Duraguard Cement, and partnered by Shalimar Coconut Oil, Denver with Food Partner Dhara Cooking Oils and drive-in partner Honda City. The Surokshar Puroskar property of ABP Ananda is presented by Astral Pipes and MP Birla Cement, powered by  Riya Dhoop, co-powered by Mother Dairy Mishti Doi, partenered by Bauli Moonfils, with suraksha partner Quickheal Antivirus, shopping partner www.anytimeneeds.com, and health partner Ensure.
Lastly, the Parae Serar Lodai property which is an 11 episode non-fiction reality game show played amongst different Puja Committees is presented by ABP Weddings, Ananda Publishers, RICE Education, RIYA Dhoop & Sunsilk, partnered by Tata Colours, with men's fashion partner Cambridge Apparels and style partner Shoppers Stop.
In terms of creative content, for Sunsilk, ABP Ananda has created a five vignette series with each day defining a 'Pujo look'. It shows the significance of all Pujo days from Sasthi to Dashami, and the role of Bengali women in it. Featuring the upcoming model cum actress Darshana Banik, the vignette series also has the star hair-stylist Jolly Chanda aided by popular styling artist Sandip Jasiwal.
In all these vignettes, Darshana is dressed up with a new attire and look for each day of the Puja. Jolly Chanda makes these vignettes even more interesting with her hair-do tips, anecdotes, and easy hair styling hacks that women can do at the convenience of their home. Thus, the essence of Girlgiri (Sunsilk positioning) and the mood of the festival have been synergised into creating this integration.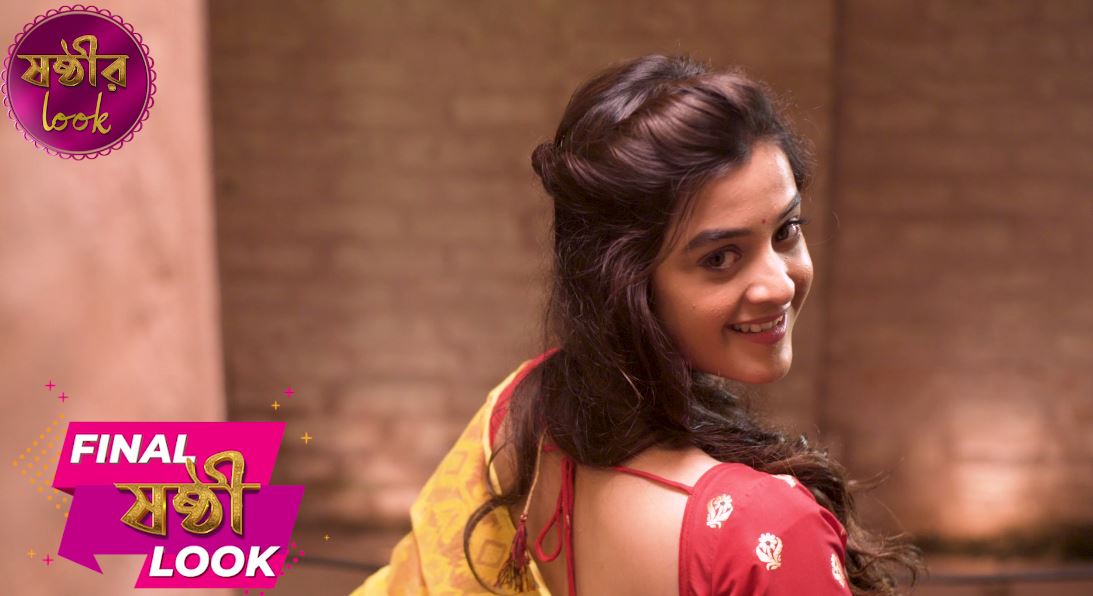 On this collaboration, Ms. Sandhya Poojary, HUL, shared her views. "We partnered with ABP Ananda on Parae Parae Serar Lodai (PPSL 2020) which is a fun Contest between Pandal Committees. As a part of the campaign, ABP Ananda is helping us reach out to our girls by creating beautiful short stories around the festive looks for the 5 days of the Durga Puja and encouraging them to gear up for the festive season under our 'TyoharWali Feel, TyoharWali Deal' campaign, through a series of vignettes."